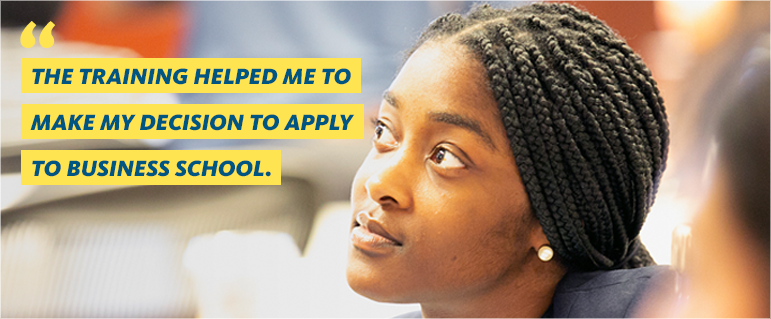 Resources For Alumni
Below are resources for SIEML alumni.  If you are a SIEML alum, please contact Yeri Caesar-Kaptoech, SIEML Manager, to learn about and gain access to these resources
UC Graduate Business School Application fee waiver
Are you ready to apply to UC graduate business programs? As a SIEML alumni, you do not have to worry about the additional cost of applications fees, which can quickly add up especially if you apply to more than one program.  SIEML alumni will receive an application fee waiver for each UC graduate business school where they submit an application.
Two-Year Fellowship for Full-Time MBA
SIEML alumni who are admitted to the full-time MBA program at the Rady School of Management (UC San Diego) will receive the Anthony Portantino Fellowship - a two year full-fee and tuition fellowship.
One-Year Fellowship to a UC Graduate Business School
SIEML alumni who are admitted to any UC graduate business program will receive a fellowship that covers one year of their tuition and fees.  This includes the MBA and other business master's degree programs in innovation & entrepreneurship, finance, business analytics, accounting, and financial engineering.  This also applies to the Ph.D. although the funding model is different for this degree program. 
Discount on GMAT and GRE Prep Courses
SIEML alumni receive discounts on GMAT and GRE Prep Courses. 
SIEML Alumni Community! Join us on LinkedIn
Are you curious if there are any SIEML alumni in your area, or are you interested in expanding your professional network?  If you answered yes to any of these questions, you should join the SIEML Alumni LinkedIn group.