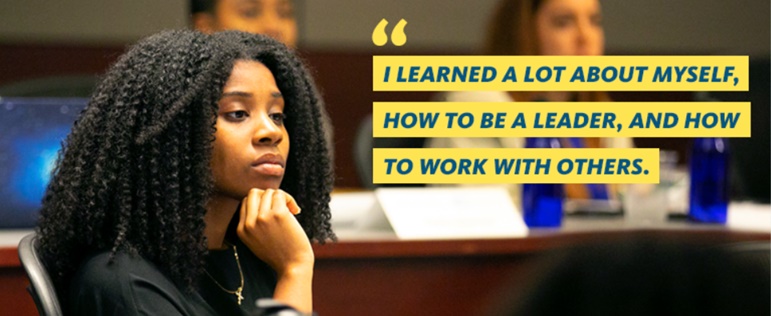 SIEML is an all-expense-paid program
2023 PROGRAM: SIEML 2023 will be held at the UCI Paul Merage School of Business. Participants will be required to be fully vaccinated and boosted against the COVID-19 virus. SIEML programming adjustments or additional requirements may be made as needed. 
To ensure that SIEML is accessible to students from all socio-economic backgrounds, all participant expenses are paid for the 11-day summer immersion program (additional information is listed below). Support for the program is provided by the State of California, the six UC graduate business schools, and corporate sponsors and partners who engage with students throughout the program.
What does this include?
Airfare
All round trip transportation (usually air travel) within the US will be arranged for admitted SIEML students. Participants who are in California also have the option of taking the train, or driving if it's within a reasonable distance.
Room and Board
SIEML participants will be assigned a roommate for the duration of the program. Depending on the event location, housing may be on or off campus. All meals during SIEML are included and we will do our best to accommodate food allergy and dietary preferences.
Transportation
Ground transportation is included for site visits, planned excursions, and to and from the airport or train station.
Events and Excursions
We want participants to experience the local culture of the UC host campus and surrounding area, and also have time to build relationships with fellow participants. Previous team and community-building activities have included sporting events, community service, and challenge courses.